In this post, I'll examine some of the main advantages of using a business analyst consultant, and how this can help your organisation tackle change initiatives more effectively and efficiently.
For the last couple of decades, business analysts have typically provided their services through one of two models: as a salaried employee, or as a day-rate contractor. The approaches have their own advantages (and are unlikely to be disappearing any time soon), however business analysis is increasingly being sought as a consultancy service.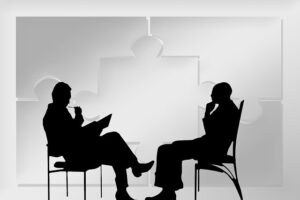 How does engaging a business analyst consultant work?
Rather than recruiting a business analyst on an "employed" basis, you work with a consultancy as a company providing you tailored services.
This works much like hiring an architect or a financial advisor. You tell the consultant what you want to achieve. The consultant suggests a package of services to meet your need, and you reach an agreement on what will be done.
Typically, the work is quoted at a fixed price or on a defined pricing scale – rather than you paying a day-rate or regular salary. This means you're buying business analysis on a pay-as-you-go basis, or Business-Analysis-as-a-service (BAaaS).
So why would you want to hire a BA consultant?
1 – Responsiveness
If your organisation already has a team of business analysts, they're already likely to be tied into a pipeline of work for the next few months. This can make it difficult to explore new ideas or small changes quickly.
If all you need is someone to run a workshop, model a process or create a business case, engaging a consultancy means you can get moving rapidly (and without interrupting other changes in your portfolio). No need to engage HR, wait on recruitment processes, IR35 contract reviews, or interview and selection processes!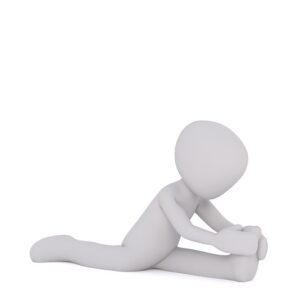 2 – Flexibility
Change initiatives are often stop-start affairs. There can often be lengthy waits for stakeholders to review documents or respond to questions. As a project moves through decision-making gateways, there can often be pauses, delays, or even cancellations! When a change initiative is first conceived, it might not be clear from the outset whether it should be pursued to delivery.
A business analysis consultancy can provide services in bitesize chunks, meaning you can commit to each activity or stage piecemeal. You don't need to worry about balancing your resource availability to meet uncertain timescales.
A consultant business analyst can also scale their approach to your needs – from a light-touch exploration down to a detailed analysis.
3 – No employment ties
A consultancy is a separate company, so you don't have to worry about sick pay, National Insurance, annual leave, pension contributions or career progression. You're not obliged to provide continued employment, and you won't have to consider painful redundancies if work dries up.
As you're engaging a company to provide the service, you also don't need to worry about allocating line management responsibilities or performing appraisals.
If you manage a smaller business without the scale to employ your own BAs, using a business analyst consultant means you can still access the skills and expertise to help you pursue your change initiatives.
4 – Independent viewpoint
A consultant business analyst can provide independent and impartial advice, acting as a sounding board for ideas and providing a "safe space" to consider sensitive or confidential issues. This can be particularly useful if you're considering change which would affect your own change teams, or where it's important to draw on experience from outside the organisation.
5 – Paying for results not for time
If you take on a salaried member of staff, or even a day-rate contractor for a fixed period, you're going to be paying for them regardless of whether they're being fully utilised. Projects come with peaks and troughs in demand and activity, and it's very difficult to flex your resources to maximise effectiveness.
With packaged services from a BA consultancy, you're only paying for the outputs rather than the resources.
In conclusion
If you are looking to pursue change initiatives in an agile way, engaging an independent consultant business analyst lets you do this while keeping a firm grip on costs and commitment. Check out the services page to see how Better Business Analysis can help.
If you'd like to discuss how BA consultancy can help your organisation unlock its potential, why not get in touch for an informal chat?